The holiday season is almost upon us, and that means it's time to unveil the winner of one our favorite holiday competitions – the Living Arts contest!
Each year, we invite our residents from all across the Midwest to participate in this one-of-a-kind challenge of creativity. In the spirit of celebrating the cozy onset of winter, residents are encouraged to pick up a brush and create artwork that truly encapsulates what the holiday season means to them. Once submitted, our leadership team then evaluates each piece based on color, theme, representation, and composition. So without further ado...
Congratulations to Marilyn K., resident of The Willows at Tiffin in Tiffin, Ohio, for being our Living Arts 2020 Contest Winner. Your piece, Baby Jesus, will be featured on our company-wide holiday card!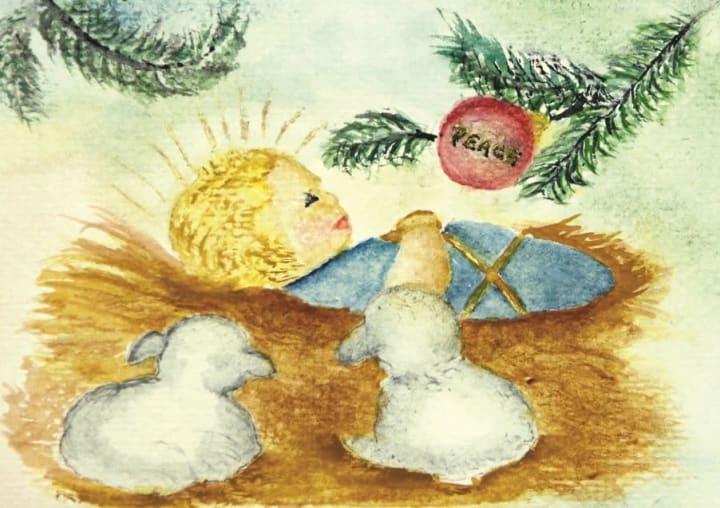 Thank you Marilyn for inspiring us with your amazing work of art, and thank you to all of our residents who participated in creating something beautiful! For more information about the Life Enrichment programs that we offer our creative spirits, including our Artisans program, visit this link.