We are proud to announce the winner of the 2021 Living Arts contest - Ruth M. a resident from Violet Springs Health Campus in Pickerington, Ohio! Each year, residents work tirelessly to create holiday-themed artwork for the Living Arts contest. Home Office employees vote on their top submission and the winner's art becomes the holiday card company wide.
This year there were 38 pieces of seasonal artwork submitted. Ruth's creation, dubbed "Walking in a Winter Wonderland", was the top vote-getter. Her piece will be printed on about 25,000 holiday cards sent out this season by Trilogy Health Services.
During Violet Spring's recent Art Gala event, staff surprised Ruth with the news that she was the 2021 Living Arts winner. She received a special plaque commemorating her win and her artwork.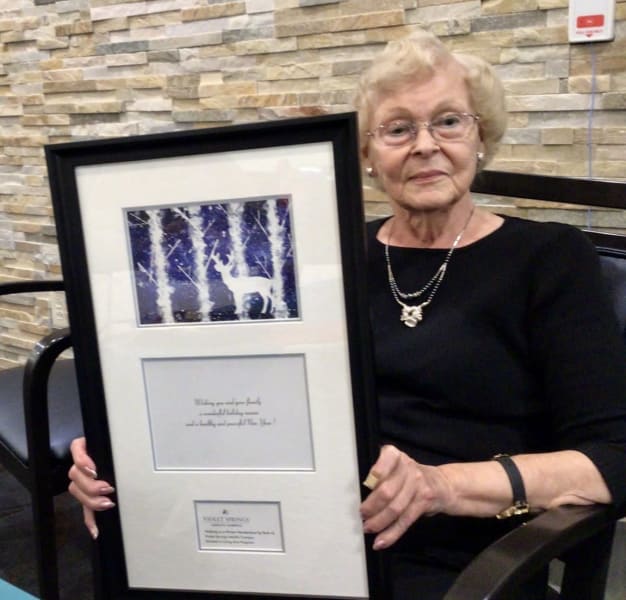 Ruth is an Independent Living resident at Violet Springs. She's known as a dedicated volunteer with a huge heart. She's a talented crafter and also loves to make stained glass. Congratulations on your 2021 Living Arts win, Ruth!