When there's an opportunity to kick back, turn on some music, and let the good times roll, our communities don't skip a beat. Our residents are always ready for an adventure, and our staff is always happy to take them on one. That's why we've transformed our campuses into New Orleans-style street parties for Mardi Gras, stepped back into The Roaring Twenties for our Theme Dinner, and why we partied like it was 1776 for the Fourth of July!
All across the Midwest, our campuses rose to the occasion of celebrating Independence in the best ways possible. Enjoy reading about some of the highlights in this edition of How We Celebrate!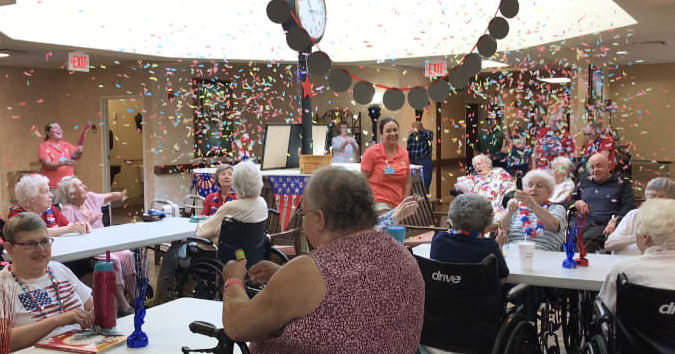 The Oaks at Northpointe filled their halls with patriotic colors and confetti in true Independence Day fashion! Residents were also able to let their creative sides shine by making star-spangled arts and crafts.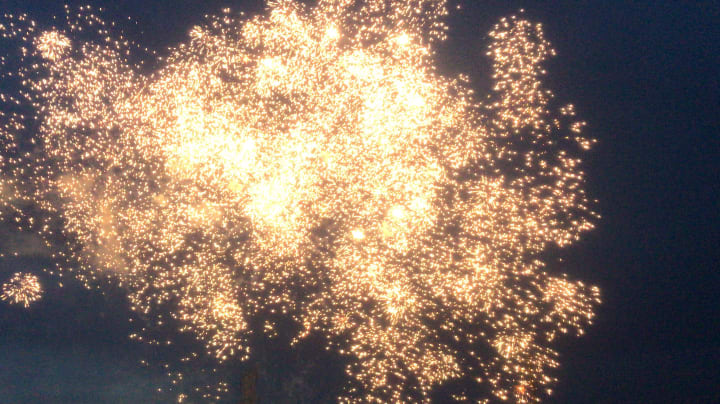 Creasy Springs Health Campus community members came together for some delicious grilled hot dogs and a friendly competition of corn hole before concluding their night with a red, white, and sparkly fireworks show. Participants also had the opportunity to donate to our Independence from Hunger campaign. This annual food drive helps to provide senior citizens in need with warm, nutritious meals. 
The Willows at Willard residents and staff had the wonderful opportunity of attending The Ohio Flags of Honor Traveling Memorial, honoring the men and women of Ohio who have bravely served our country. This humbling and heartwarming experience is sure to stay with The Willows at Willard family for years to come. 
Thank you to everyone who made the Fourth of July a true Trilogy celebration! Be on the lookout for more How We Celebrate posts in the coming weeks, where we'll be featuring all of the unique ways in which our communities come together to ring in a special occasion. Want to be a part of the festivities yourself? Visit any of our locations today!