Our final Theme Week of 2022 has come to a close! From October 9th - October 15th, residents and staff from over 120 Trilogy communities celebrated our Great Gatsby Theme Week - a seven-day long series of themed activities, music, and meal options, all culminating towards our special themed dinner - The Great Gatsby Gala. Join us in in this edition of How We Celebrate as we take a look back at our journey through the Jazz Age! 
All across Indiana, Ohio, Kentucky, and Michigan, Trilogy residents and staff were channeling the flash of Fitzgerald - showing out in their best 1920's-inspired outfits, dance moves, and photography poses. Recreated speakeasies, movie nights with popcorn, and trips into town were flourishing as our residents and staff sent out the 2022 Theme Year the best way they knew how.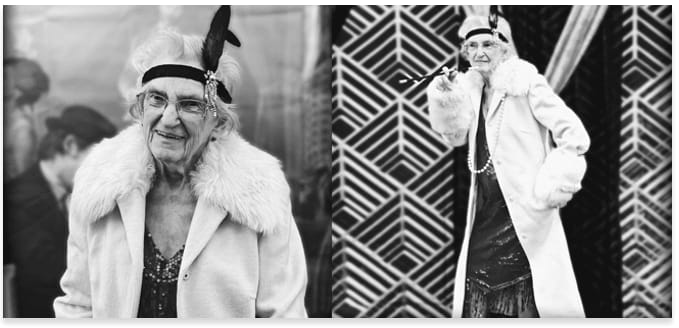 In the dining hall, our culinary experts were hard at work cooking up old fashioned delights. Resident Creative Cooking classes saw dishes made including Waldorf salads, Ritz Carlton Lemon Pound Cakes, fruit cakes, and more. Our compliments to all of the chefs involved! 

From the bottom of our hearts, thank you to everyone who made 2022 one of our best Theme Years yet!  We've already begun making plans for 2023, so be sure to keep a close eye on our website and social media pages to see what we have in store for next year and beyond. To learn more about everything that our campuses offer, be sure to visit our lifestyle page located here, then schedule a tour to come see it all for yourself! 
Be sure to follow us on Facebook and Twitter to see more from Theme Weeks past and present! To learn more about Trilogy Theme Weeks, Dining Services, and Life Enrichment programs, visit our lifestyle page located here.