In honor of National Nurses Week, we're celebrating all of the incredible nurses that make up the Trilogy family. At any of our campuses, you'll find our caregivers with a smile on their face and an eagerness to help. Whether they're bringing someone a blanket or telling a much needed joke, our nurses embody our commitment to compassionate care every day. And we want to thank them. 
With the Ms. Jo's Stars Program, we're providing our residents and family members the opportunity to formally express their gratitude to exceptional Trilogy employees. We believe in the power of showing love through formal recognition, and celebrating those who exceed the expectations of our customers. 
Who is Ms. Jo?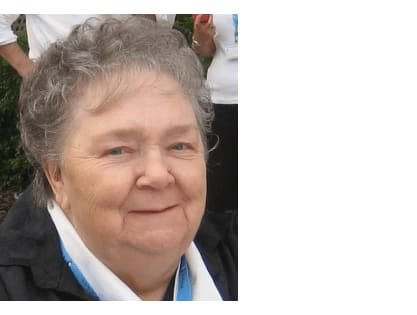 For the past 19 years, Ms. Jo has been a beloved employee here at Trilogy. She carries a warmth with her that makes every day just a little brighter, and radiates a kindness that inspires us to be our best selves every day. With Ms. Jo's Stars, we want to recognize Trilogy employees who light up our lives like Ms. Jo does. 
The Program
If you or a loved one has had your life enriched by a nurse or other Trilogy employee, we encourage you to recognize them by making a donation to the Trilogy Foundation. With your help, we're proud offer assistance to employees with:
-Student Loan Repayments
-Scholarships
-Emergency Assistance
Please join us in thanking our nurses, along with all of our employees, for making a difference in the lives of others every day. Click here to make a donation to help those who help others!