We could not be more proud of our Clinical team members who were honored at Long Term Care Professionals Day! These team members pursue clinical excellence every day, which results in improved quality of life for our residents.
Kasey Alfrey, Renee Bartlett, Olivia Hendricks and Gina Robinson had the opportunity to meet Indiana state legislators, as well as receive a special resolution recognizing them for providing compassionate care to Indiana's most vulnerable population. In addition to the accolades they received from the government, their coworkers are also quick to praise their many amazing qualities.
Here's what their team members have to say about them: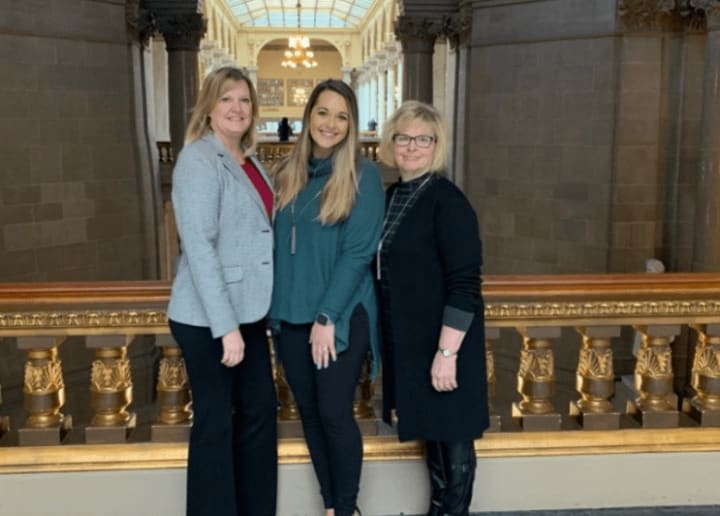 Kasey Alfrey, LPN and Nurse Mentor at Clearvista Lake Health Campus in Indianapolis, IN
Kasey is known for her caring heart, her attention to detail, and her gentle spirit. All of our residents know that they can count on Kasey. She always provides nursing that is "love made visible." Kasey believes in doing her best, whatever she is doing. You can always count on Kasey to go above and beyond!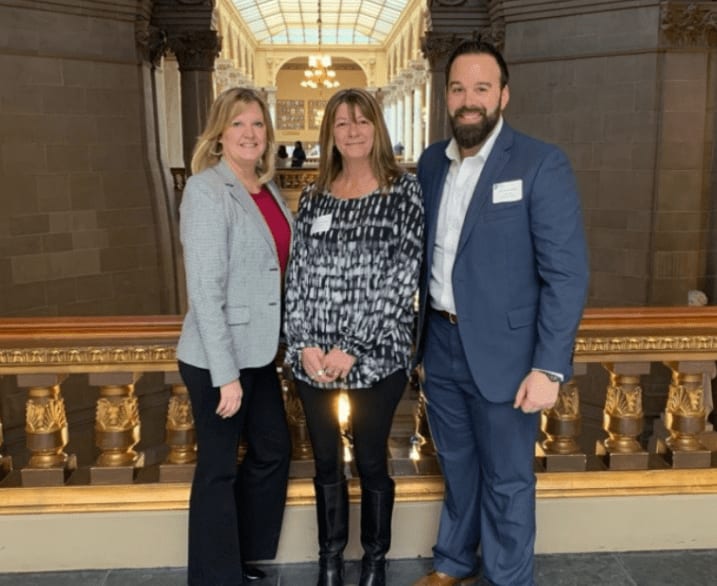 Renee Bartlett, Certified Nursing Assistant at Stonecroft Health Campus in Bloomington, IN
When Renee is working on the floor, you can truly feel the love that she has for her work and her residents. She laughs with them and often cries with them. Whenever anyone is admitted to the hospital, she goes and visits them there. Our residents and family members call our campus to speak to her, or come in to see her long after they have discharged. She is a shining star with the best smile, and I could not imagine Stonecroft without her.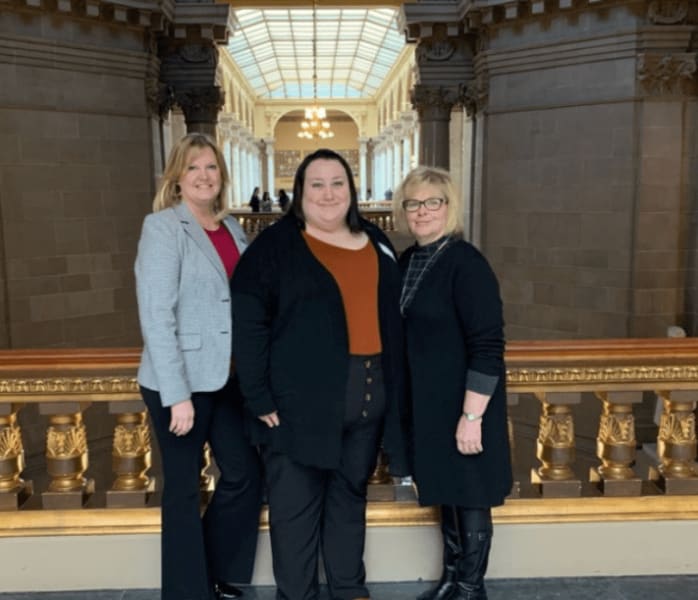 Olivia Hendricks, Qualified Medication Assistant at Prairie Lakes Health Campus in Noblesville, IN
Olivia is known for her warm smile, positive attitude, and a willingness to work wherever she is needed. While many of her main job duties focus on scheduling, you can often find her working as a Qualified Medication Aide or Nursing Assistant. She's the first to celebrate happy moments with our residents and employees, and she loves to spread joy to all who come into contact with her.
Gina Robinson, Director of Health Services at The Springs of Richmond in Richmond, IN
Gina is a true servant leader. She displays compassion, gentleness, and peacefulness at all times. She instills within her staff a common vision of providing high quality resident care. Gina can often be seen about the campus with a gait belt, always ready to lend a hand. She devotes many countless hours to shining her light throughout the campus. Residents, families, and employees all depend on Gina's faithfulness.
If you're searching for a community where the employees are as skilled as they are compassionate, find a Trilogy Senior Living Community near you!