For adults aged 65+, understanding the differences between Medicare and Medicare Advantage is vital towards picking a plan that best suits their needs. If you or a loved one find yourself weighing the options, our updated guides can help you find a plan that works best for you!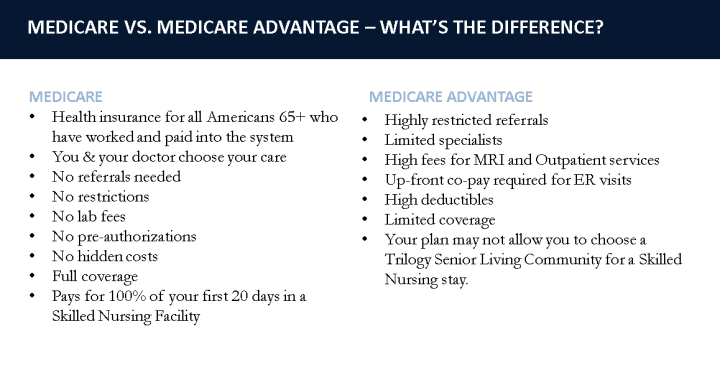 If you are experiencing extensive health issues or expect to have a surgery which requires rehabilitation, enrolling in a Medicare Advantage Plan will typically lead to higher out-of-pocket costs. In this case, choosing a Traditional Medicare plan can lead to decreased monthly premiums. Traditional Medicare is also recommended for anyone who is currently residing in a senior living community, or for anyone who plans to in the future.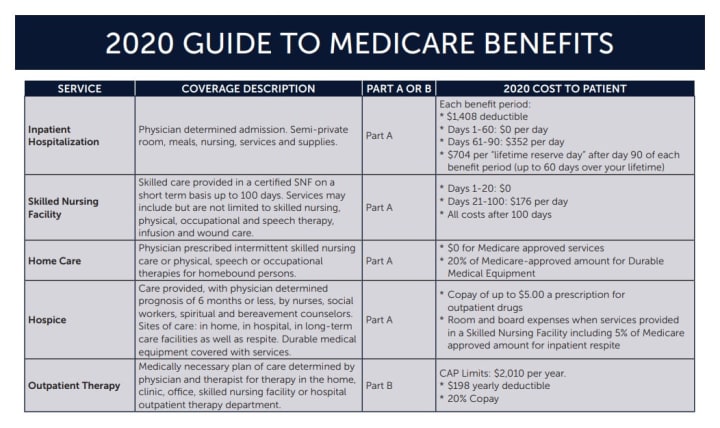 For more information about Medicare vs Medicare Advantage, as well as the 2020 Medicare Open Enrollment period, refer to the resources provided by CMS.gov located here.