In honor of Physical Wellness Month, we're celebrating all of the unique ways in which our residents and employees can take charge of their physical wellbeing! 
Wellness and Life Enrichment Programs - A Way of Keeping Active 
When you're a Trilogy resident, you'll find that there are no shortage of opportunities to get your blood pumping. For those who are in the mood to move, our Vitality program will help you burn calories with strength training, make new friends in balance training yoga, sharpen your mind with Tai Chi, just to name a few. Additionally, our Out and About program invites residents to participate in community outings ranging from field trips, guided bus tours of local towns, Little League games, and more!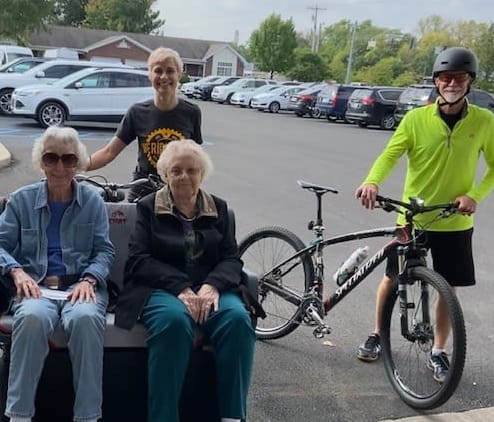 Click here to learn more about the lifestyle we offer! 
Synchrony Rehabilitation - The Art of Healing, a History of Caring 
We're proud to partner with Synchrony Rehabilitation – a team of clinical experts committed to creating healthy healing opportunities for patients and residents no matter where they are in the care continuum. In addition to offering speech and occupational therapy, Synchrony Rehab's physical therapy services go the extra mile to make their residents' recovery process as smooth as possible. Simply put, if you've suffered a life event that has you feeling less than your best, you can trust the Synchrony Rehab team to motivate you, support you, and eventually, celebrate you when it's time to go home.

Click here to learn more about Synchrony Rehab and their wellness program!
The Trilogy T200 - A Trilogy Bike Tour 
In 2012, we set out on the first Trilogy T200 – a 200-mile bicycle ride designed to promote employee health and wellness. Spanning across Indiana, Ohio, and Kentucky, this bike tour includes stops at Trilogy senior living communities all throughout the Midwest. Each stop also includes a wellness fair, where campus employees can visit booths for more information about diet and nutrition, understanding their health statistics (blood pressure, etc.), available health and wellness programs, and more.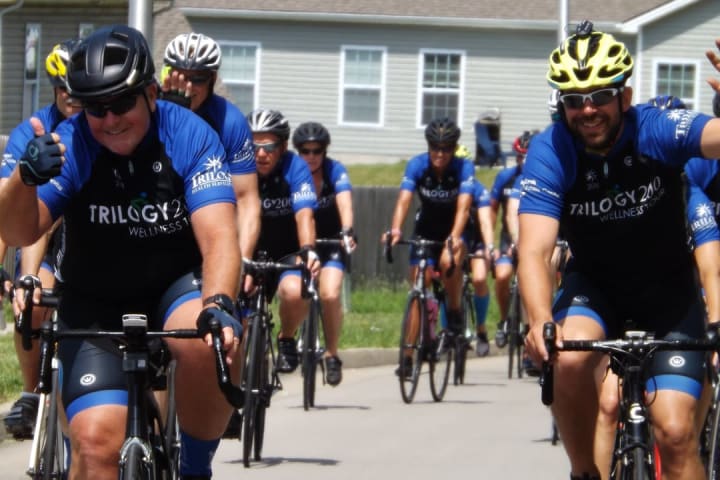 Keep an eye on our social media pages from June 6th – 9th to see this year's T200 in action!
These are just a few of the ways that we celebrate Physical Wellness at Trilogy - but rest assured, we're always looking for new ways to stretch our legs and celebrate the best version of ourselves that we can be! To learn more about how we tend to the physical and mental wellbeing of those that we serve, visit our website at www.trilogyhs.com.