When you visit a Trilogy senior living community, you'll find our dedicated Life Enrichment Directors elevating the resident experience in all that they do. In honor of Activity Professionals Week, we're proud to share their stories, celebrate their accomplishments, and show our appreciaiton for their commitment to those that they serve. 
Beth Stumpf - Life Enrichment Director at Wooded Glen Health Campus
"Beth is always working with her team to come up with new and innovative programs for the residents to try - whether it's exploring new outing locations, or bringing in new community groups and volunteers to assist or teach. Thanks to Beth, Wooded Glen has incorporated drumming, choirs, and other engaging musical programs. She always brings a smile and positive leadership to the table!" - Vanessa Leemaster, Customer Support for Life Enrichment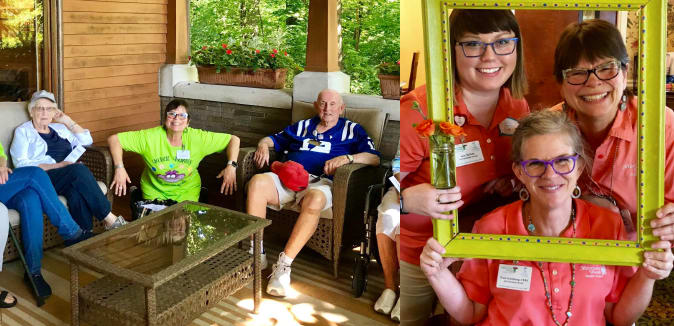 Traci Greenburg - Life Enrichment Director at Morrison Woods Health Campus
"If you looked up servant heart in the dictionary, you would see Traci's picture. Every move she makes is done whole-heartedly. She thinks, lives, and breathes for those that she serves. She implemented the standards of our BFF program in every way possible, and sees to the recreational, spiritual, and emotional needs of our residents every day. Her coworkers describe her as passionate, goofy, creative, and an amazing advisor. She's a natural-born caregiver." - Jessica Strausbaugh, Customer Support for Life Enrichment
Amber Lantz - Life Enrichment Director at St. Elizabeth Healthcare Campus
"No matter the time of day, Amber is always the first person to help and go above and beyond for our residents. She is always upbeat and positive with an infectious smile. She consistently looks for ways to enhance the resident experience, and has even looked into different program methods to focus on residents who wish to stay in their rooms. Amber is also very involved in the community and school system, which has also played a part in what makes her so successful." - Erika Lowery, Customer Support for Life Enrichment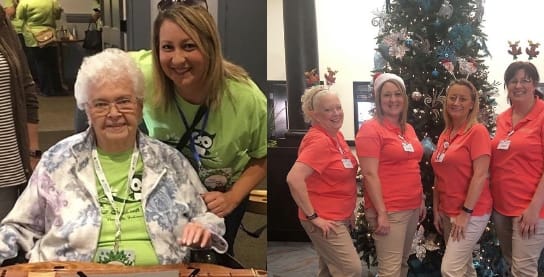 Jami Stephenson - Life Enrichment Director at Harrison Springs Health Campus
"Jami is always working with her team by her side to ensure that the residents are happy. Thanks to her leadership, you will always see a massive team approach at big resident events. You can truly feel her influence at Family Nights and Themed Week events, and she has been a huge part of the success of the BFF program." - Megan Alldredge, Customer Support for Life Enrichment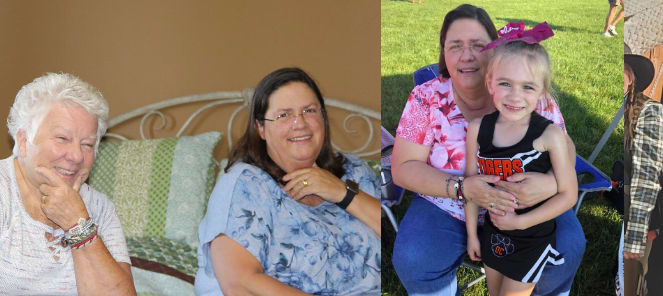 Becky Dunaway - Life Enrichment Director at Forest Springs Health Campus
"Becky is adored by her residents, families, and staff. She even consistently has over 200 volunteer hours per month! When asked how she does it, she emphasizes the importance of forming quality family relationships. Her calendar is jam packed with amazing and creative programs, and she continues to excel in customer service. On top of all of this, Becky is extremley organized. She works hard to make sure our residents are recieving the best Life Enrichment programming possible." - Anna Ladig, Customer Support for Life Enrichment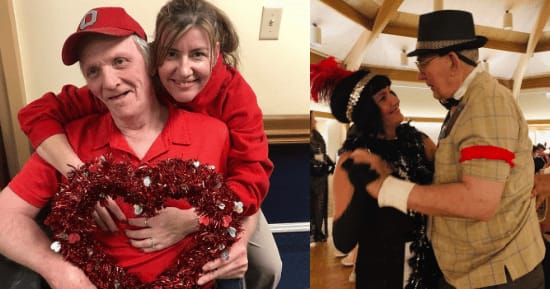 Lisa Statler - Life Enrichment Director at The Meadows of Leipsic
"I have observed Lisa in action, when she had no idea I was watching. She does not put on a show and turn it off. She is blessed with the ability to make connections and holistically provide the most amazing care possible for anyone who crosses her path. She has submitted and completed more than 10 Live a Dream's since last July, and she delivers Meals on Wheels every week. She is gifted with humility and grace."  -Lana Robinson, Customer Support for Life Enrichment
Lesa Carver - Life Enrichment Director at The Oaks at Woodfield
"Lesa has created a true BFF atmopshere in the Legacy Lane. She takes the time to learn the life story of each individual resident, and makes moments special by remembering what is important to each person and connecting with them personally. She empowers volunteers to lead programs such as Glee Club rehearsals and perfomrnaces, book club, chair yoga, bible study, and more. She is always learning and eager to improve. Thank you Lesa for truly inspiring all who meet you and for blessing so many lives. You are amazing!" - Alyssa Spicer, Customer Support of Life Enrichment
Jenna Barghahn - Life Enrichment Director at Waterford Crossing
"Jenna's commitment to our residents is shown through her immense passion for the Live a Dream program. In 2019, Jenna and her team submitted and completed 35 Live a Dream's - the most Live a Dream's completed by any Trilogy campus! She then went even furhter and created a Live a Dream wall at her campus to showcase all of the wonderful experiences that have changed the lives of our residents for the better. Thank you Jenna for all that you do for your residents, families, team, and wider community. We love you!" - Clare Travis, Customer Support for Life Enrichment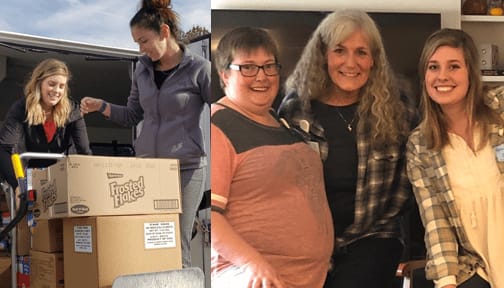 Sydney Gilligam - Life Enrichment Director at Mill Pond Health Campus
"Sydney has been with us for 4 months, having just recently graduated from college. In the short time that she has been with us, she has already made a great impact on Mill Pond. She is a team player who works closely with our Legacy Lane coordinator to ensure that our residents have fun-filled days. Sydney has done an amazing job embracing the Trilogy culture so quickly and at such a young age. She does an amazing job." - Daniela Vegas, Customer Support for Life Enrichment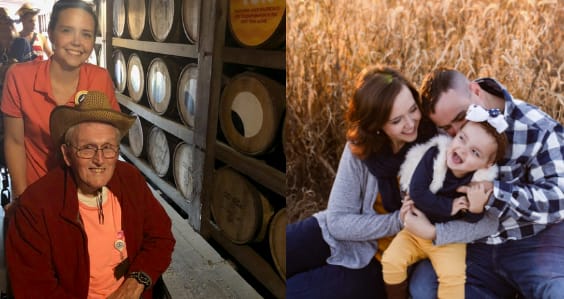 Katelin Bradley - Life Enrichment Director at North River Health Campus
"The most telling evidence of a leader having a servant's heart is the actions and following of their staff. Katelin's team respects her and holds her in high esteem because they know her heart is in serving the resident first. She puts into practice what she learns, and our Life Enrichment staff now had a 5-page plan outlining specific implementation of resident activities. She also created a sensory garden in our Legacy Lane. Our team at North River is happy to be following Katelin's lead." - Sherri Ganka, Customer Support for Life Enrichment
Thank you to all of our Life Enrichment Directors who dedicate themselves to filling our residents' days with joy. Click here to learn more about the Life Enrichment programs we offer across all of our senior living communities, then schedule a tour to see them for yourself!