When you think about celebrating your best years, you're probably not thinking about cleaning out your gutters. As an Independent Living resident with your own private Villa, you can forget about the pesky day-to-day tasks and focus on what matters most - living it up with your neighbors and friends, and making each day more special than the last. 
Each of our Independent Living apartments comes complete with a kitchenette, all appliances, and a floor plan you can fill with your favorite pieces from home. Of course, we'll tend to your lawn and make sure flowers are always in bloom - but you are more than welcome to decorate your own garden as you see fit. However it is you want to spend your days, you'll always have access to housekeeping and laundry services, a calendar full of exciting activities, and a community of friends who will be eager to meet you. Just ask the Independent Living residents of The Villages at Oak Ridge! 
"I've always felt safe here. We have a Villa Lifestyle Director that we can go to at any time with any questions or concerns, which has always given me an added sense of security. Even after retirement and feeling like I only had friends from work, I moved to a new place and have met so many new people." – Joan H.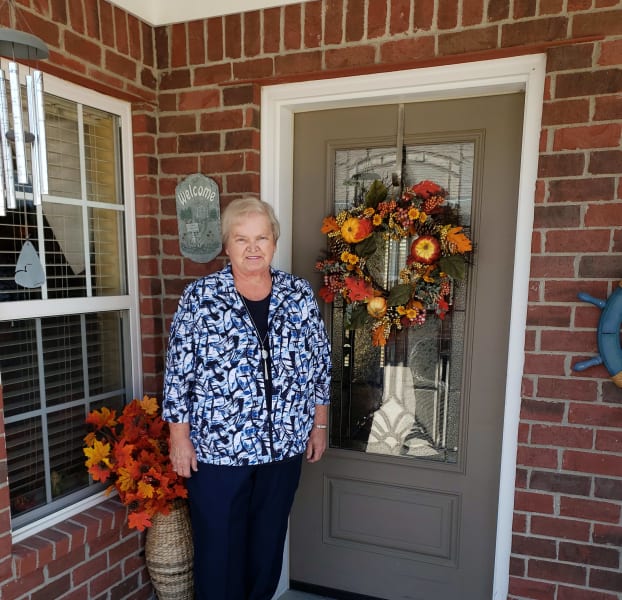 "I've lived here for seven years. Right away, I knew that the Villas just felt like home. I was sold on the one-level entry, the attached garage, the opportunities to socialize with your neighbors, and having your own outside patio. The housekeeping, maintenance staff, and Villa director are also wonderful. If you're thinking about making a change, make the move to the Villas! All of the amenities are worth it and it's truly worry-free living at its very best." – Barbara M.
Your home is your personal retreat – so make it just as special as you are. Decorate your walls with a gallery of family pictures, show off mementos from your travels, and arrange your furniture just how you like it. It's your Villa, your home, and your choice. 
Sign up for trips into town. Explore new hobbies or interests. Take a stroll and catch up with your neighbors. Sit outside your Villa with an iced tea and take in the fresh air. The choices are endless – and they're all yours. Click here to see everything that our Independent Living communities have to offer!