On your marks, get set, go! From June 7th – 9th, we'll be celebrating the 10th year of our annual Trilogy 200 (T200) bicycle tour, spanning across 12 of our over 120 senior living communities.
Kicking off in Anderson, Indiana at Bethany Pointe Health Campus, this year's T200 will see nearly 40 Trilogy employees and partners taking part in a 3-day bicycle ride across Indiana. Whether they're biking the entire 200 miles or stopping at one of our campuses, each participant is invited to take part in the tour and celebrate with our residents, employees, and families at each designated stop.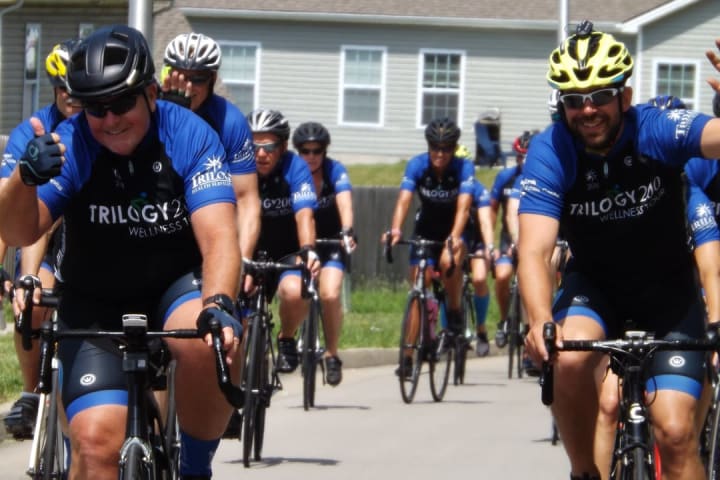 Since 2012, the T200 has been a signature event of our Wellness Week, which invites Trilogy employees and residents to focus on their own health and wellness. This year's Wellness Week begins on Sunday, June 5th, with the T200 bike tour taking place from Tuesday through Thursday of that week.
Each stop will also host a wellness fair, which invites campus employees to learn about a range of topics, including diet and nutrition, understanding health statistics such as blood pressure, and available benefits and wellness programs. 
Everything kicks off on June 7th, so be sure to follow us on Facebook and Twitter for live updates as we race across the state! For more information about the T200 and where we'll be stopping, contact any of our Indiana locations today.